If you are planning to go Tokyo, you might have heard of various types of travel cards and tickets you can purchase in Japan.
Which card you buy will depend on where you are planning to go in Japan. If you are only planning to travel within Tokyo itself buying a prepaid Suica and Pasmo is recommended as it saves you time and money as you be changing lots of trains.
Just see how complex the train station is in Tokyo alone below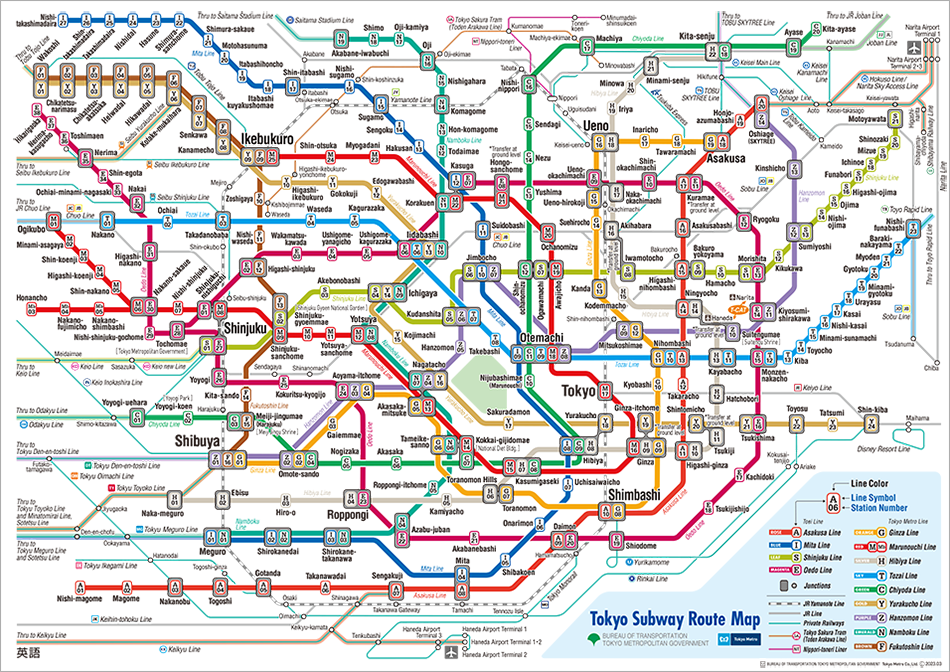 Always Get The Suica & Pasmo Cards From Machines
Never ever buy these cards online or from website as it cost over US$20 to US$30. Compare to getting them from the station machines it cost only ¥1000 (US$9.50).
I highly recommend getting the PASMO card as you can get back your deposit when you are at the airport going back for your ¥500 with no return fee that Suica charges about ¥230.
Below is a quick overview of what the card is about, charges and instructions how to get the prepaid cards.
Steps To Buy IC Card At Narita Airport
Travel Apps To Help You Navigate In Japan
As you can see from the map about, it is impossible to navigate your journey without the help of apps as there will be times one station has over 20 over trains to choose from.
Here are some recommended navigation apps to download and use to plan your travels in Japan.
Android Apps
iOS Apps
Get JR Pass For Long Travels In Japan
The Japan Rail Pass ( JR Pass ) is useful only if you have plans to travel the whole of Japan as shown below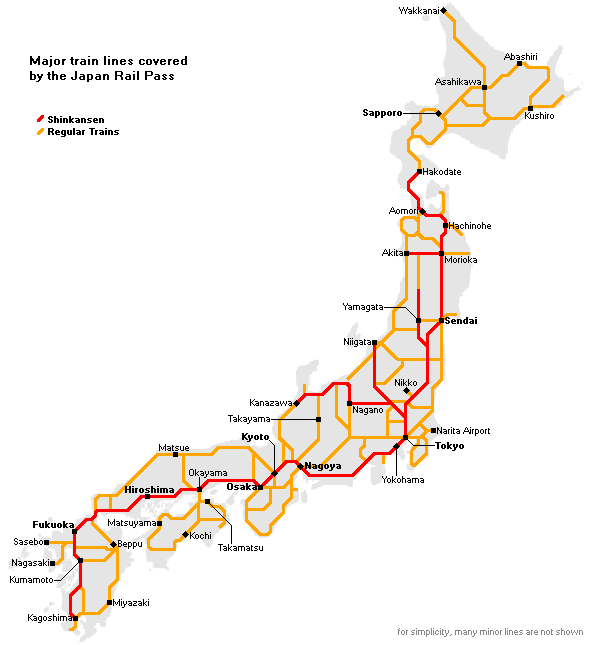 Here's a quick video to explain the about the uses and what it do for JR Pass
for more information on JR Pass check out the official website here for latest pricing and outlet to buy JR Pass
You can also get your JR Pass fast and easy at our trusted partner here or click on the banner below: